Niantic hasn't yet provided much information about what the Lexicon (April 25) Hexathlon will entail, but they have released some information about Perpetua (February 29) and we we do know what the first Hexathlon last September was.
Watch this Explainer video, or scroll down below for more info.
In the Field Test Hexathlon, agents were asked to perform 6 specific tasks in a 90-minute window. Meeting the minimums would ensure agents credit for the event. Agents who met the minimums in all 6 categories and scored in the top 10% at their site in at least one category would get an "elite" version of the badge.
For Perpetua, there will be 2 separate badges, agents meeting the minimum will get the Perpetua badge, while agents qualifying for the elite badge will additionally get the "elite" badge, which is the same as the elite badge from the Field Test. Agents who previously obtained the elite badge will not lose it or gain a new badge.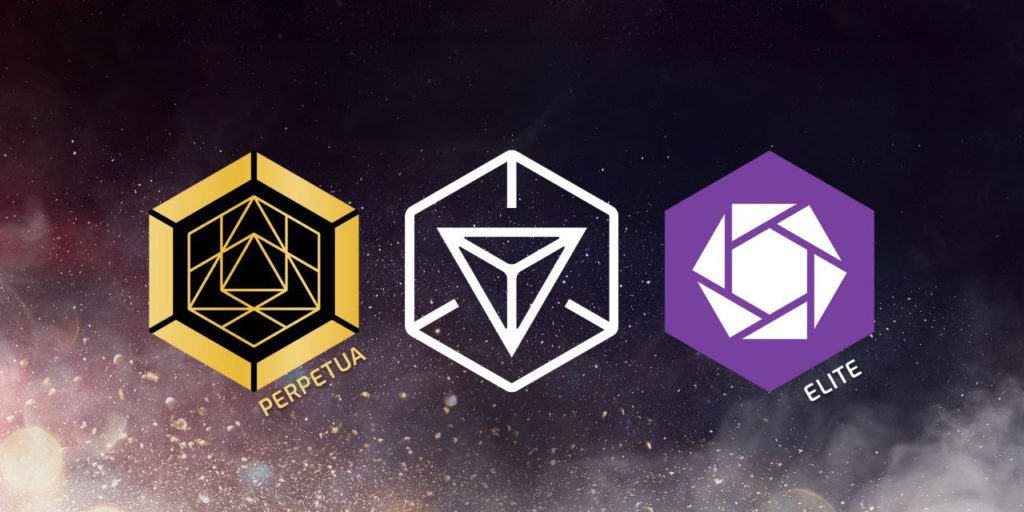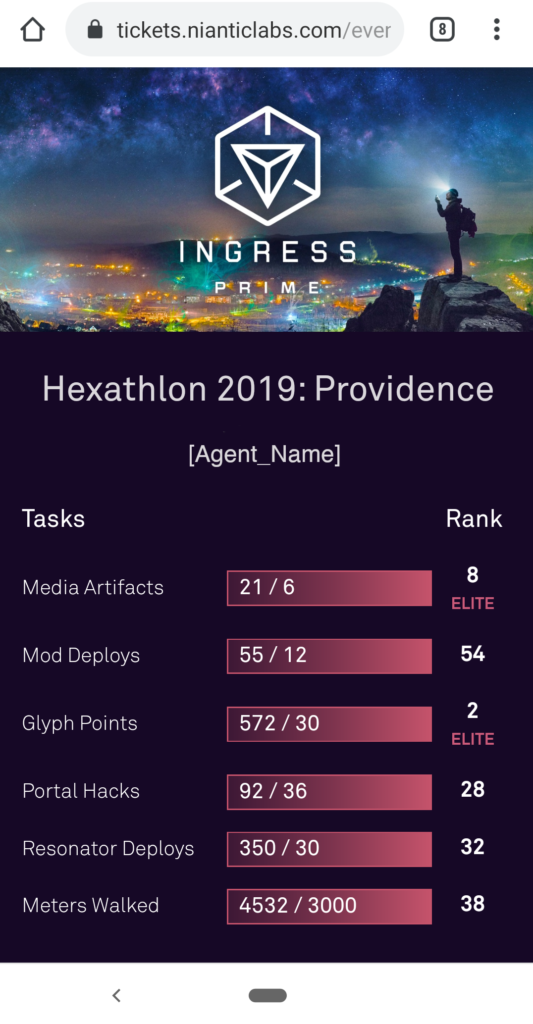 In the Field Test, stats were tracked and available to agents in real-time.
The categories were:
Obtain Media Artifacts by hacking ornamented portals (6 minimum)
Deploy portal mods (12 minimum)
Earn glyph points (30 minimum)
Hack portals (36 minimum)
Deploy Resonators (30 minimum)
Walking distance (3km minimum)
For Perpetua, walking distance is being replaced with a requirement to destroy 6 resonators, while the other categories stay the same.
Unlike an anomaly, there is no strategic reason to coordinate with members of your faction or be on a large team (though many agents reported that working in pairs for September proved ideal for some stats). There is also no need to have a carefuly-optimized gear loadout, but you will want to make sure to have the gear necessary to meet the objectives as well as ample space for hacking.
As we get more information, this page will be updated.
Watch Niantic's Explanation for last September's Hexathlons below: